The latest Argyle news and gossip.
With Joel Grant and Dom Telford now fit again Ryan Lowe talks about choosing two strikers from five available ...
club website
Argyle draw 2-2 against Newport County in an EFL Youth Alliance game....
match report
How Argyle line-up v Port Vale ...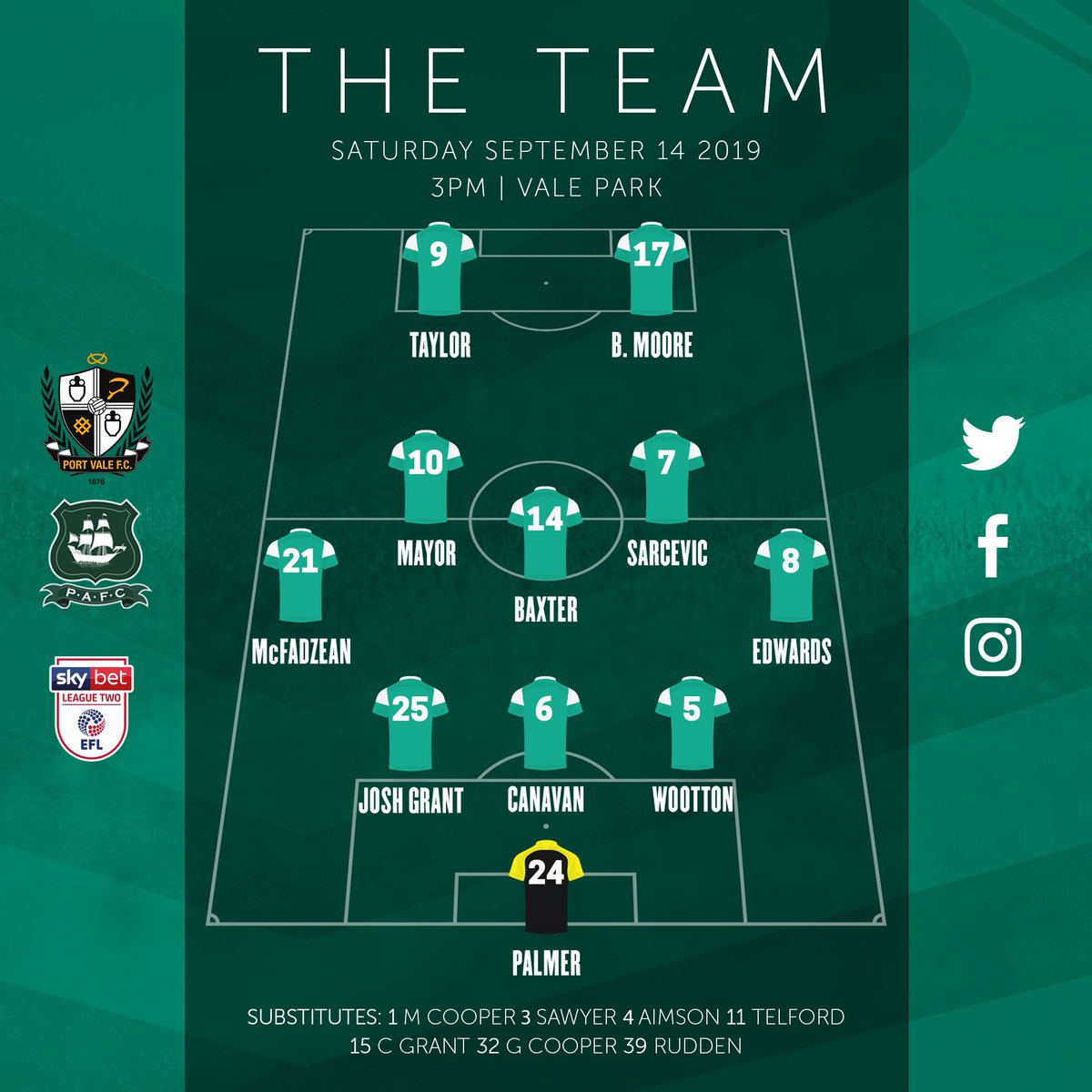 Port Vale 1 - 0 Argyle
Smith 76.
Attendance 5,275, 735 Greens.
Match stats: Possession 49%/51%, shots 15/14, on target 4/3, corners 8/5, fouls 10/11, yellow cards 1/2.
Argyle drop to 11th place in League Two, seven points away from top spot and eight points from bottom place.
Match report ....
club website
Match report....
Port Vale club website
Danny Mayor picked up his fourth league booking of the season and is now one more yellow card away from a one game suspension.
Match highlights....
Sky Sports
Ryan Lowe talks talked about the defeat ....
"You can't just get done on a quick free-kick and then lose your man from the cross. It's just not good enough – it's not acceptable neither.
"I thought first half we were very good. We just need to score when we are on top.

"Then second half we looked a little bit . . . laboured is the word I'm probably looking for, and they just didn't do what we asked them to do and they go about it the wrong way.

"But, listen, I'm responsible for it. I pick the lads, I pick the team, I will take the criticism, but we will make sure we get it right.
"People will start coming out the team if they are not doing their jobs, and that's as simple as that."-
Wing-back Callum McFadzean talked about the game ...
club website